HISTORIC WOOLSEY CEMETERY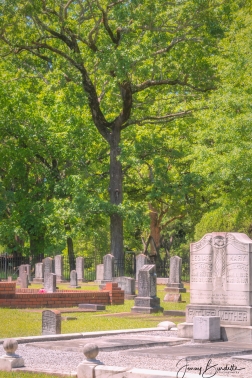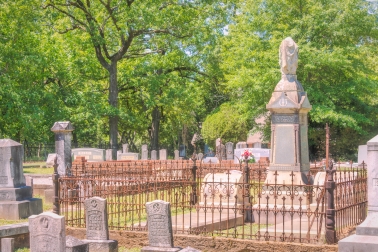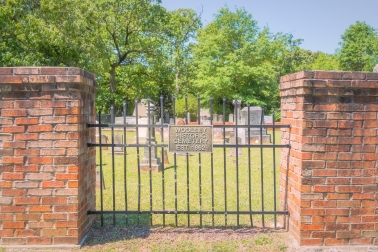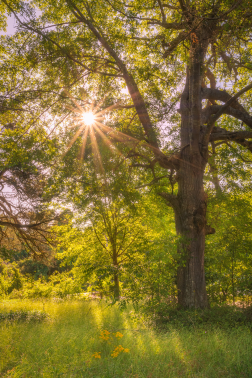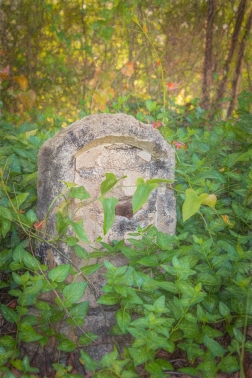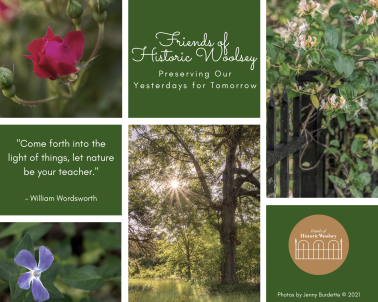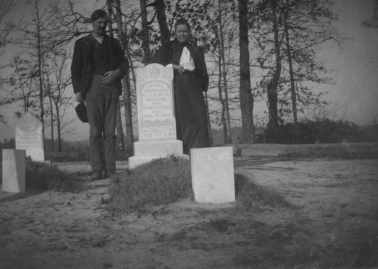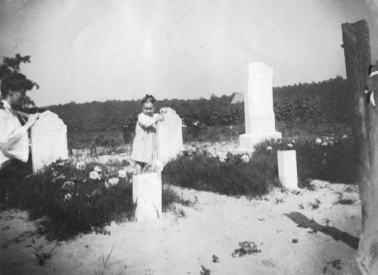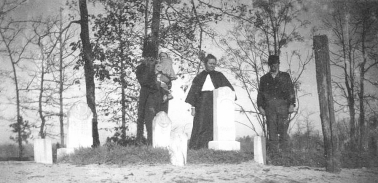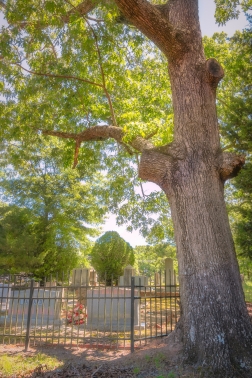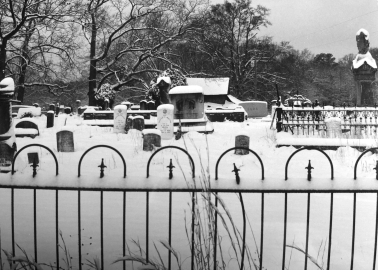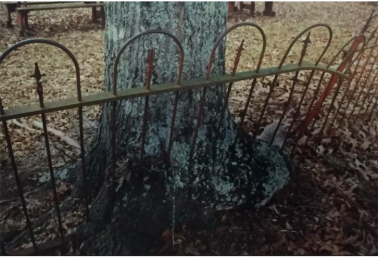 Ferrol Sams, storyteller, doctor, and author, tells of visits to his grandfather's grave at Historic Woolsey Cemetery with two of his grandsons on Christmas morning to carry on a family tradition.
"The sun was rising when I gathered them that morning, and it made the winter trees across the fields glow gold with slanted light. We tiptoed. We bent over. We hugged the granite marker carved with 'Sams. Compton. Giles. Cole.' The boys looked at me and I nodded. 'Christmas gift!' they shrieked as they sprang around the sides
and into the family plot."
– Ferrol Sams, from Christmas Gift!

Each cemetery's physical environment tells stories unique to its community and to the people buried there. While no exact records indicate the first burials in the cemetery, based on genealogical research and personal journals, two of Thomas B. Gay's children were buried there in the 1830s. In 1875, Gay's heirs sold the land to Reverend I. G. Woolsey, MD who permitted members of the community and church to be interred in the cemetery.
In December 1906, Juan Fernandez McLean placed the original fence, made by the Stewart Iron Company, around the cemetery. In 2007, Woolsey Baptist Church replaced the original fence with a more modern fence after several cars damaged part of the original. To preserve the fence's history, the original has been incorporated into our logo.
To celebrate and honor the lives and legacies of those laid to rest in the cemetery, Friends of Historic Woolsey is committed to preservation, storytelling, education, and community. Please visit our Contact page to share your stories with us.

In addition to cleaning up and maintaining the grounds of the cemetery, Ground Penetrating Radar Systems (GPRS) provided a geophysical analysis of the area outside of the cemetery fence which identified the locations of unmarked graves.

The landscaping project will include a memorial garden outside of the cemetery fence where the unmarked graves are located, providing a place for reflection. A white flower theme will be implemented in the garden. Heirloom plants and plants sourced from Fayette-based families will be planted in the memorial garden. In honor of the long-time funeral tradition of using white as the color signifying all that is holy in both life and death, a white and green pallet, which should be visually appealing and soothing, will help even further root the cemetery in the community with plants that were originally in neighboring gardens and yards. If you'd like to volunteer or have any white flowers from your garden you'd like to donate, please contact us.

Please do not remove any historic items including grave markers from the historic cemetery. If in the past you have done this by replacing unreadable markers, please contact us and return the original markers to Friends of Historic Woolsey to be replaced in their rightful place in the cemetery.